Major reform of aged care sector ranked among top ethical challenges for 2024.
Major reform of the aged care sector is ranked among the top five ethical challenges for 2024, according to a new report.
Released by the Governance Institute of Australia and based on a survey of 1,000 people, the Ethics Index 2023 lists the overhaul of the aged care industry number four in the top 10 ethical challenges facing the country next year.
Twenty-three per cent of respondents voted for aged care reform, with 31 per cent choosing artificial intelligence, 37 per cent cybersecurity breaches and 54 per cent voting cost-of-living pressures as the number one ethical challenge for 2024.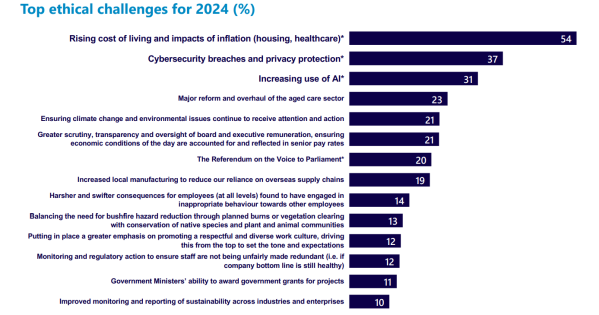 Meanwhile, aged care workers were viewed as somewhat ethical by respondents, while providers were judged to be neither ethical nor unethical.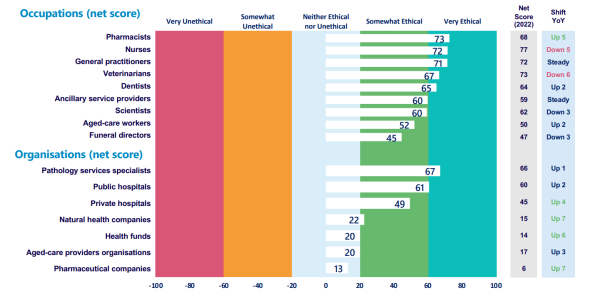 Conducted by research company Ipsos, the independent survey shows health is seen as the second most ethical sector – behind education, with nurses deemed to be very ethical.
Now in its eighth year, the Ethics Index is an annual survey which seeks to examine perceptions of ethical issues and conduct in Australian society.
It provides a snapshot of what Australians believe to be the most and least ethical occupations, organisations, and sectors.
The survey also showed that the importance of ethics in society has risen to an all-time high score of 84, largely driven by the votes of Millennials and Generation X.
This article was first published by Australian Ageing Agenda
Comment below to have your say on this story.
If you have a news story or tip-off, get in touch at info@incleanmag.com.au
Sign up to INCLEAN's newsletter.